Alumni
M.S. in Global Health alumni are well-prepared for professional careers in a diverse global health field. Learn more about how the program curriculum, required field research, and unique opportunities in Washington, DC provide competencies to excel in the real world.
---
Career Outlook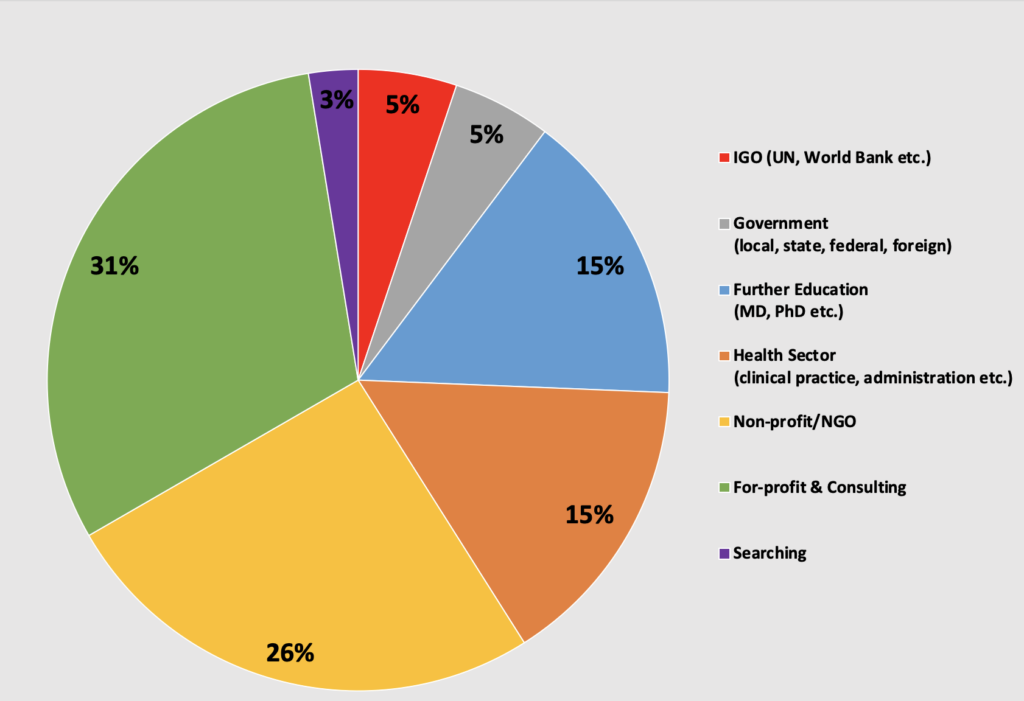 ---
Meet Our Alumni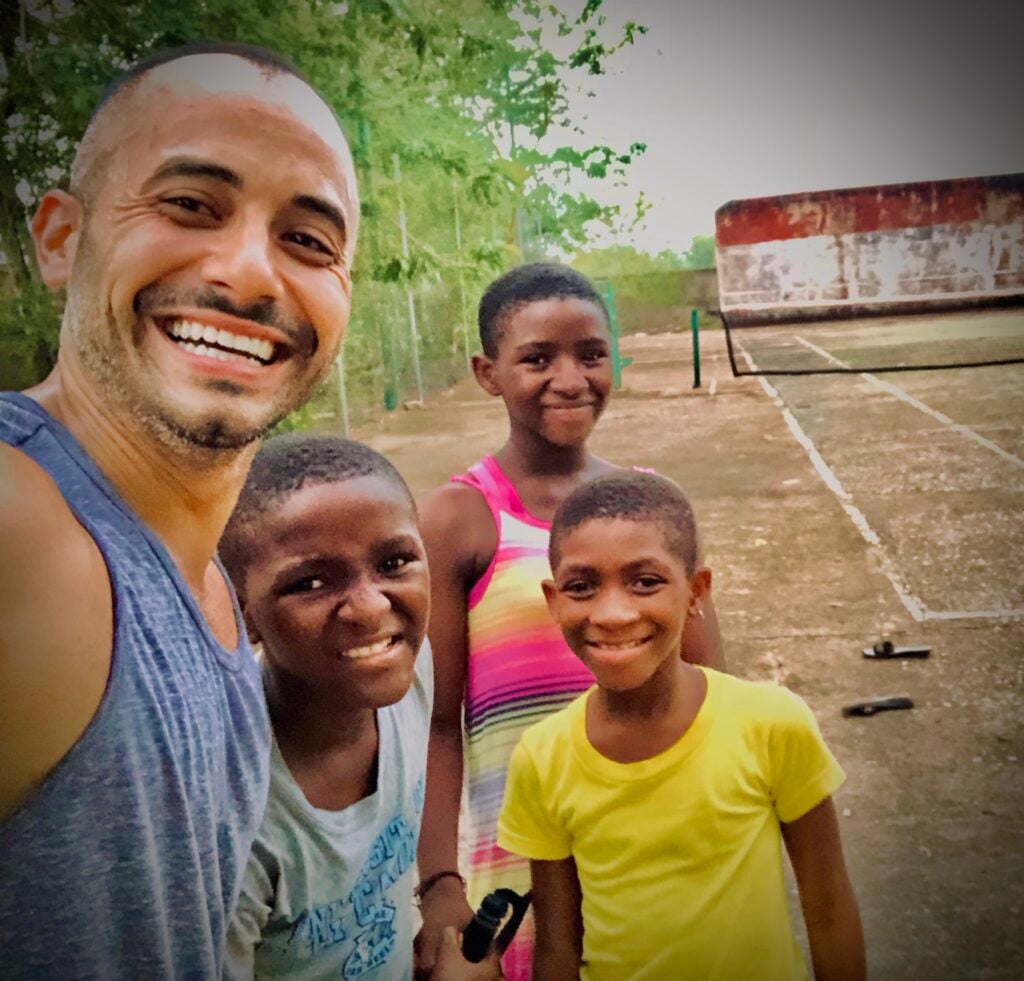 Marco Martinez
Physician Assistant Candidate, University of Texas – Rio Grande Valley
Prior to joining the M.S. in Global Health program at Georgetown, I was in education for a decade. During my summer vacations, I would travel and volunteer at grass-roots clinics wherever I could. Read More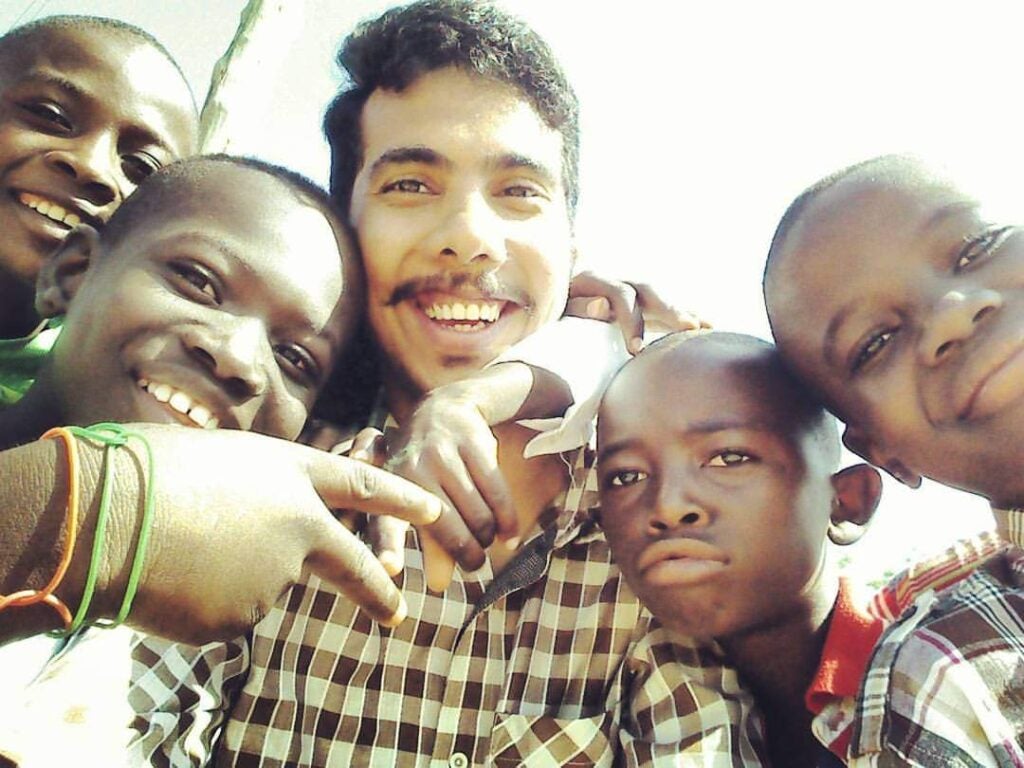 Meghashish Sharma
Programme Officer, Health and Wellness Centers at Jhpiego
As a dental surgeon, I was trained to serve patients who seek healthcare services owing to various ailments and conditions. Read More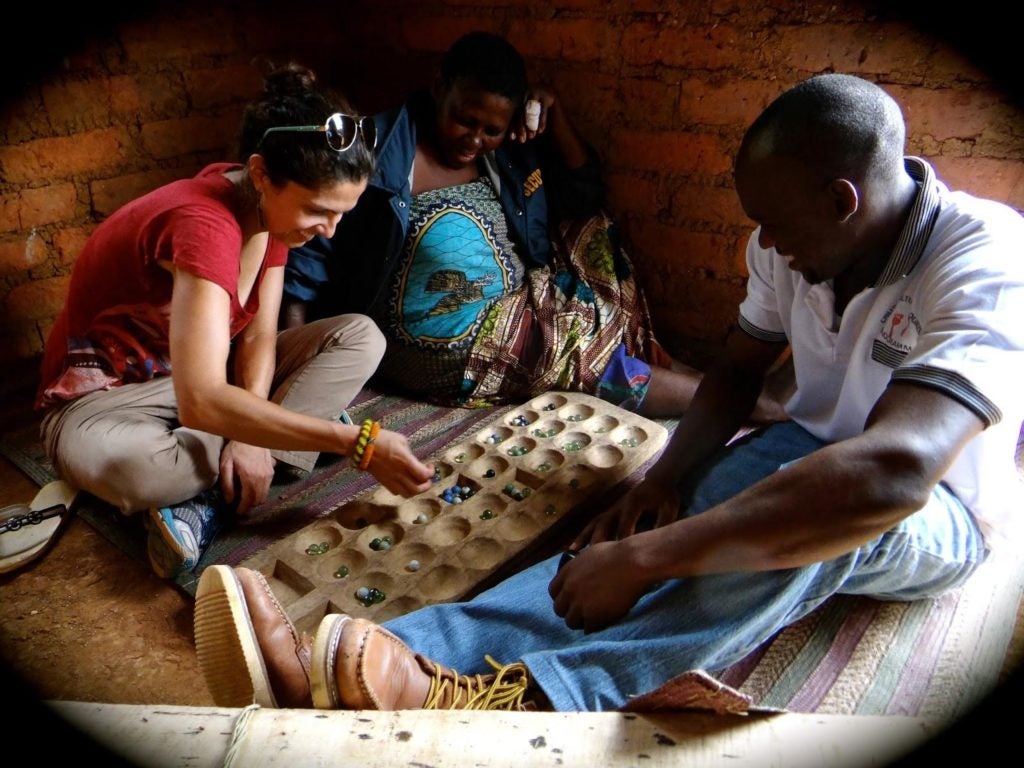 Natalia Houghton
Monitoring & Evaluation Consultant at the Pan American Health Organization (PAHO)
I was looking for a graduate program in a prestigious academic institution that would expand my previous work experience in infectious disease control and prevention. Read More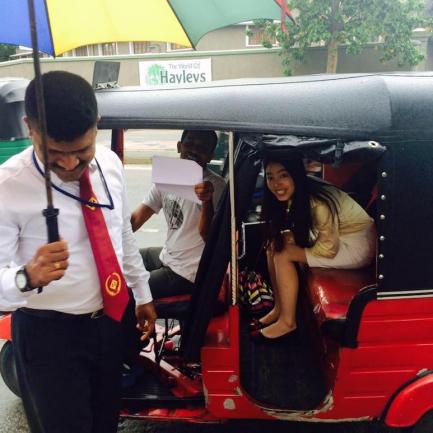 Sugy Choi
Data Analyst at the National Center on Addiction and Substance Abuse
The program's multifaceted approach allowed me to accumulate a strong background in both methods and up-to-date contents. Read More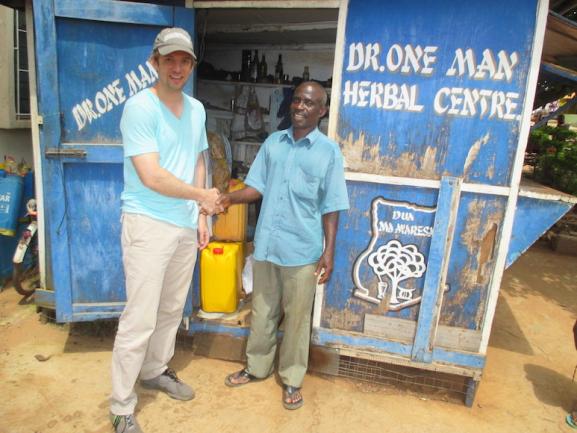 Spencer Case
Policy Analyst at the RAND Corporation
The professors were genuinely interested in our interests; they encouraged us to explore new topics and challenged us to think differently about familiar subjects. Read More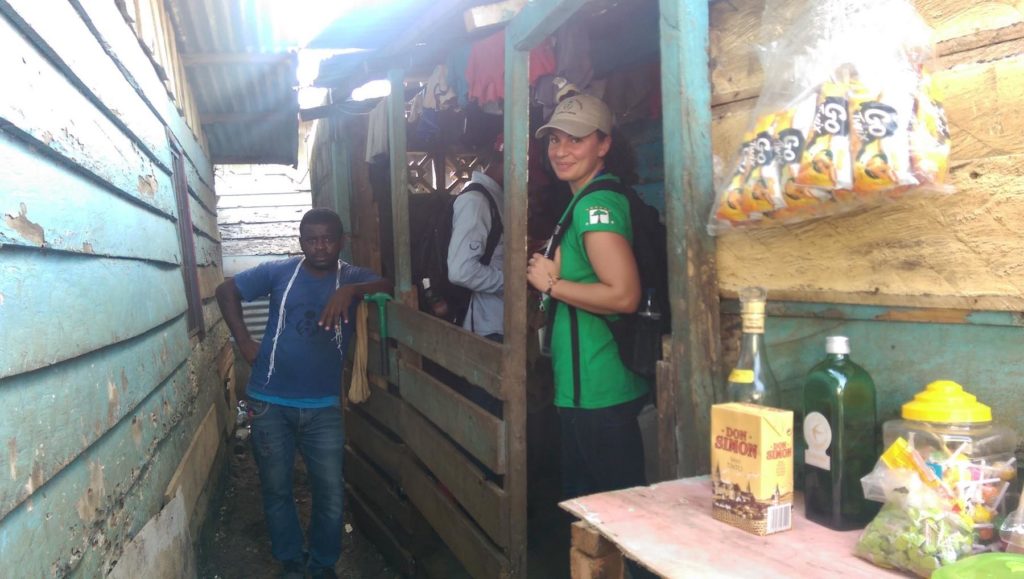 Jame Mullaney
Business Development Officer, MCDI
In September 2014, two fellow classmates and I travelled to San Cristobal de las Casas in Chiapas, México… Read More
Blythe Beecroft
Global Health Research & Policy Analyst at the Fogarty International Center, National Institutes of Health (NIH)
I liked that there was a strong emphasis on applying what you learned in the classroom to the field. Read More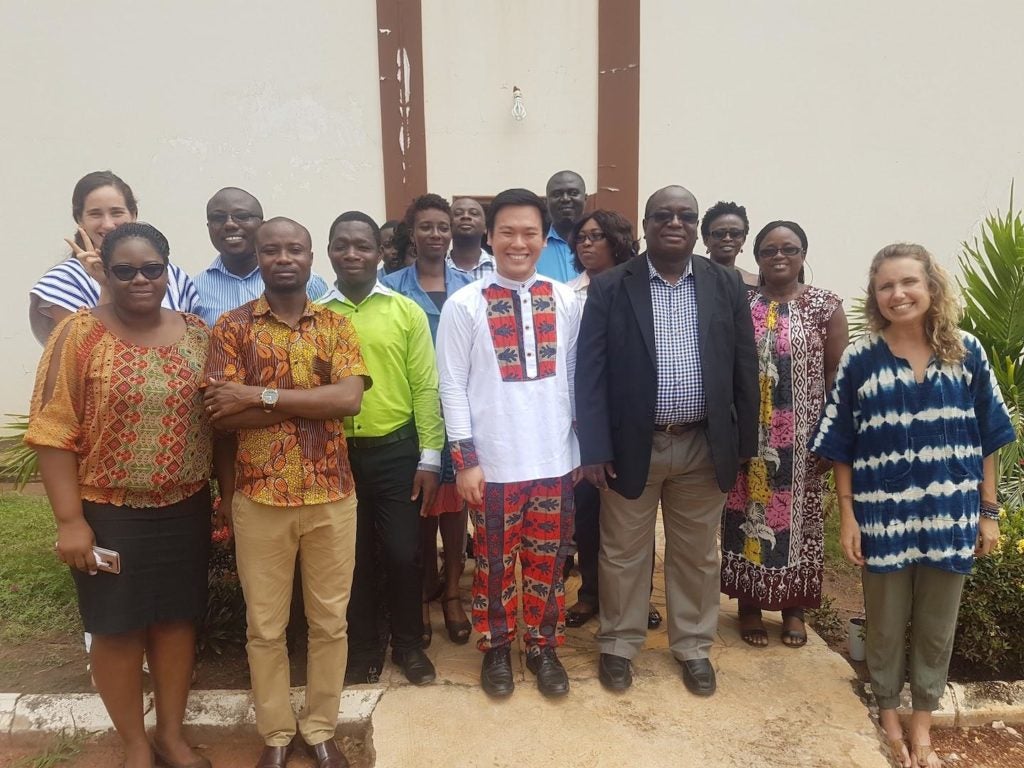 Nel 'Jason' Haw
Executive Director, EpiMetrics, Inc.
I loved the intimacy of class sessions at Georgetown; all of us had ample time to ask questions and we were free to explore our own interests. Read More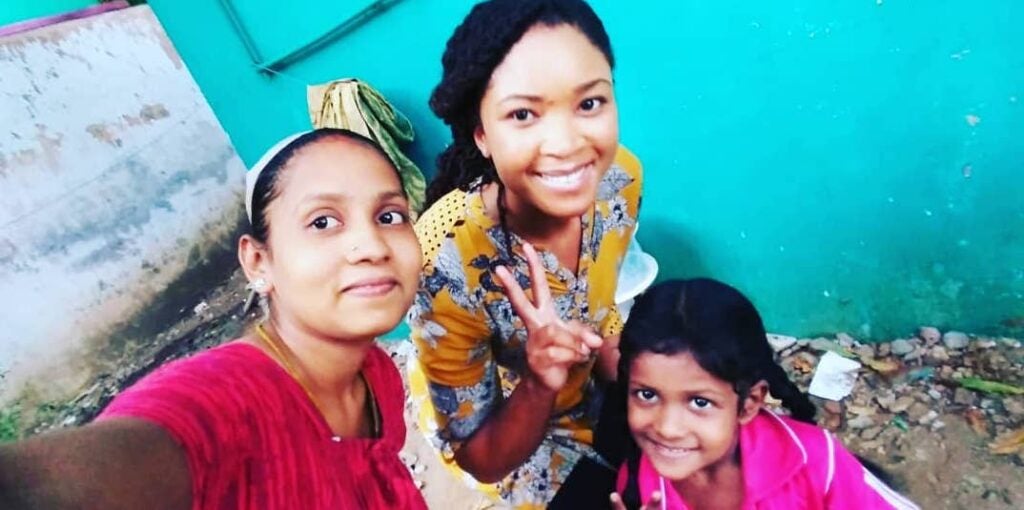 Valencia Waller
Research Associate, ACRU
Adopting a global perspective (and knowledge base) has proven invaluable when it comes to health research—even if only applied local or nationally. Read More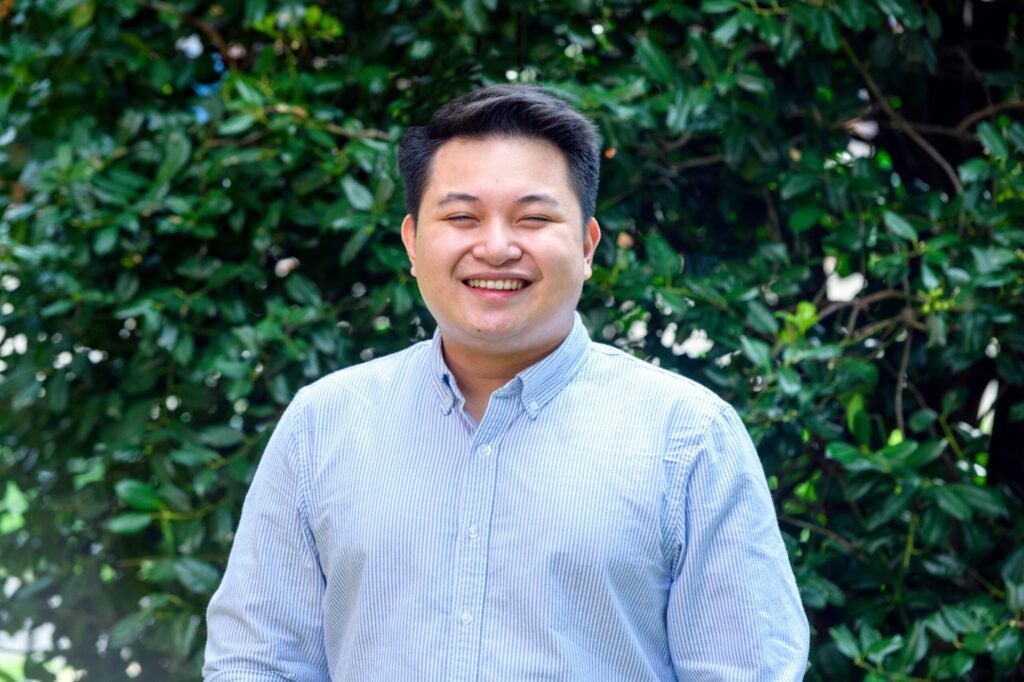 Francis Thaddeus Lazaro
Consultant for Learning and Capacity Development, Resolve to Save Lives
I went into college in the Philippines initially with the desire to be a physician. Read More
---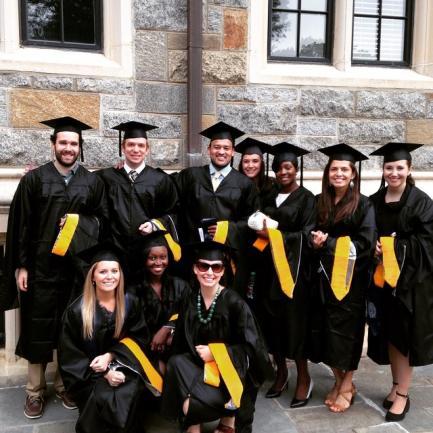 Master of Science in Global Health graduates at 2015 Commencement.
---