Natalia Houghton '15
Monitoring & Evaluation Consultant, Pan American Health Organization (PAHO)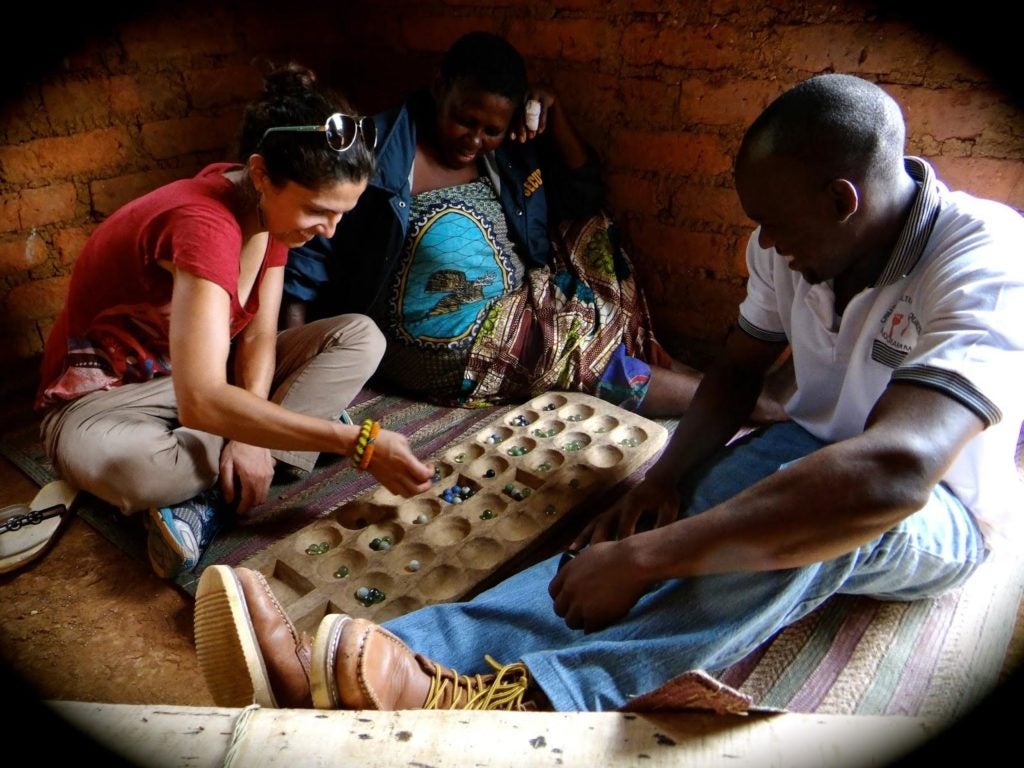 What drew you to Georgetown's M.Sc. in Global Health Program?
I was looking for a graduate program in a prestigious academic institution that would expand my previous work experience in infectious disease control and prevention. Georgetown's M.Sc. in Global Health (MSGH) offered a rich group of experts across disciplines who have contributed to the field through their work in academia and renowned international organizations. I was thrilled to learn from them in Washington, DC, where most of the global health agenda is designed and challenged.
What was the classroom instruction like?
Most courses have a strong focus on quantitative analysis and statistical methods, aimed at strengthening the analytical skills of the students. However, the program also offers more interdisciplinary courses that explore the nuances of the global health practice. In them, I learned about the socioeconomic and political factors that influence the construction, implementation, and impact of global health agendas and programs. Rich debate and dialogue regularly occurred in class.
My two favorite courses were Health Policy & Systems and Monitoring & Evaluation (M&E). The program's robust curriculum provided the foundation to pursue a career in M&E, focusing on strengthening national health systems.
Where did you complete your field research module, and what was your project?
I designed and conducted a mixed-methods research project in Tanzania. Specifically, I studied the effects of an economic strengthening program on factors affecting access to health care in households with Most Vulnerable Children (MVC). My project also explored socioeconomic factors predicting financial access barriers to health care. The findings showed that the program had a positive effect in reducing financial barriers to accessing health services and improving health status.
A further regression analysis showed that food insecurity and poor health status were predicting factors for self-reported access barriers in the affordability of health services. Overall, the findings indicate that food insecurity could be considered a predisposing factor for financial access barriers in households with MVC in Tanzania.
What did you learn from the experience abroad?
Though I was born and raised in a village in Latin America, visiting and working in Tanzania truly felt like home. I believe that the needs, wants, and ways of people are very similar. If you open your mind and heart to people, you will be become a much richer person! My experience abroad was a reassurance of these beliefs.
What has been your career path since completing the program?
I am a consultant in Monitoring & Evaluation at the Pan American Health Organization (PAHO). At PAHO, I collaborate with countries and health systems specialists to design and implement analytical frameworks and mixed-methods instruments. These instruments are designed to analyze and strengthen public health capacities and services required for universal health access and coverage in the Americas.
My work also involves providing technical assistance to countries in the design of their M&E plans, conducting equity data analysis to assess countries' achievements in access and coverage of health services, providing technical support on how to analyze quantitative and qualitative data, and supporting the development of workshops and meetings with countries.
The MSGH curriculum strengthened fundamental concepts and analytical skills in M&E, health economics, and health systems. The coursework was absolutely necessary to perform my work at PAHO!
What opportunities were afforded by attending graduate school in Washington, DC?
Washington, DC is home to most organizations working in global health, including the World Bank, Population Reference Bureau, PAHO, and more. Most of the professors are closely connected to these organizations, and can facilitate internships and work opportunities for students. Before I graduated, I had already completed two internships at local organizations and consultancies with Pact, Georgetown University, and PAHO!
Would you recommend Georgetown's M.Sc. in Global Health program to a budding global health professional?
Definitely! I couldn't be more grateful for the many doors that opened to me during and after the program.