Program Faculty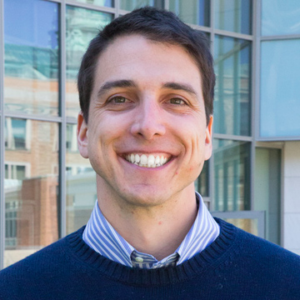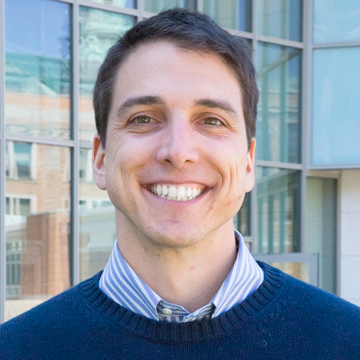 John Quattrochi is an Associate Teaching Professor in the Graduate School of Arts and Sciences. His research interests include global health and sustainable development, with a focus on interventions to improve the well-being of vulnerable populations affected by fragility, conflict, and violence, particularly in the Democratic Republic of Congo. He has studied cash-like vouchers; water, sanitation, and hygiene; social support; empowerment training; health infrastructure; and public work programs. He partners with key international development actors including the World Bank, United Nations Children's Fund (UNICEF), and Panzi Hospital (whose founder won a Nobel Peace Prize in 2018). His study of a humanitarian assistance program was named one of the top three UNICEF-affiliated research projects in the world in 2019. His work has been funded by the National Institutes of Health (NIH), Innovations for Poverty Action (IPA), the International Initiative for Impact Evaluation (3ie), the UK's Foreign, Commonwealth, & Development Office (FCDO), and published in PNAS Nexus, BMJ Global Health, and World Development, among other journals. Previously, he was a tenured Associate Professor of Public Health at Simmons University. He has a doctorate in Global Health & Population from Harvard University, and a bachelor's in Economics from the University of Pennsylvania. He was a Fulbright scholar in Entebbe, Uganda and a Rotary Ambassadorial Scholar in Naples, Italy.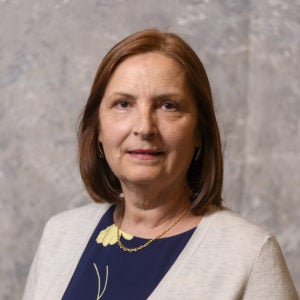 Anca Dragomir is an associate professor in the Department of Oncology, with a secondary appointment in the Department of Biostatistics, Bioinformatics and Biomathematics. Dr. Dragomir also has an honorary faculty position at the Parker Institute, Copenhagen University Hospital, Frederiksberg, Denmark. While at Georgetown, she has served as the Epidemiologist for the Breast and Colon Cancer Family Registries Project, a large NCI contract awarded to the Innovation Center for Biomedical Informatics at the Georgetown Lombardi Comprehensive Cancer Center (LCCC). She has also served as the Director of the Clinical and Molecular Epidemiology Shared Resource at LCCC. The publication record of Dr. Dragomir includes 20 peer-reviewed publications and more than 40 abstracts presented at national and international conferences. She has more than fifteen years of work experience as an Epidemiologist, including subject recruitment, questionnaire design, data collection, biospecimen collection/storage, biomarker measurement and evaluation, epidemiological analyses, and manuscript preparation. Dr. Dragomir has a Ph.D. degree in Epidemiology from the Gillings School of Global Public Health, University of North Carolina at Chapel Hill. She also holds a graduate degree in Mathematics from the West University of Timisoara, Romania. She has been awarded both a predoctoral and a postdoctoral NIH Intramural Research Training Award fellowship.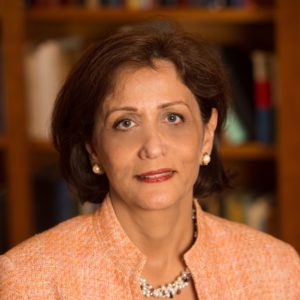 Eva Jarawan is a public health specialist and operations manager with over 35 years of experience in international development, including 25 years at the World Bank. She held several leadership positions at the World Bank, including: Sector Manager for the health program in sub-Saharan Africa, Human Development Manager for health, education and social protection for West Africa; and Lead Health Specialist and Operations Advisor for The Middle East and North Africa and for East Asia and the Pacific regions. She has more than 12 years of experience in the academic field teaching graduate and undergraduate public health and global health students. Prior to the Bank, Dr. Jarawan held academic positions in the department of Health Services Management and Policy at the University of Michigan's (UM) School of Public Health in Ann Arbor, and the department of Health Care at UM's School of Health Sciences in Flint, and at the department of Health Services Administration at the American University of Beirut. Since retiring from the World Bank in December 2014, she was appointed as an Assistant Professor in the Department of International Health at Georgetown University where she teaches Comparative Health Systems, Health Policy, Control of Non-Communicable Diseases in developing countries, and Internship in International Organizations. Dr. Jarawan holds a Ph.D. in Business Administration with a major in Health Administration and a minor in Management, an M.B.A. from Georgia State University, and an M.P.H. from the American University of Beirut.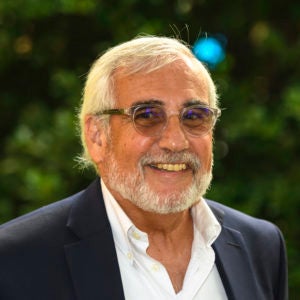 Vincent Turbat started his career as a junior lecturer (and researcher) in economics in the French University of Saint Etienne in 1972. During his 19 years in different French universities, he shared his time between teaching and researching, mostly in macroeconomics, growth and development, and health economics. He joined the World Bank in 1991 as a Health Economist to develop and deliver learning programs for the health sector in health financing, health sector reform, pharmaceuticals, HIV/AIDS prevention and care. In 1996, he joined the operations of the World Bank, first in East Asia, then in Sub-Saharan-Africa. From 2003 to 2006, he was the World Bank Country Manager for Niger, based in Niamey. He retired from the World Bank in 2010 to go back to teaching health economics to graduates and undergraduates at Georgetown University, Department of Global Health. His current research focuses on the Demographic Dividend and health financing. He is also consulting for different organizations. Vincent Turbat holds a Ph.D. in economics from the University of Aix-Marseille II (1977, highest honors), a DES (pre-doctoral) in economics from the University of Paris I, Pantheon-Sorbonne (1972, honors) and a Masters in economics from the University of Orleans (1970, honors).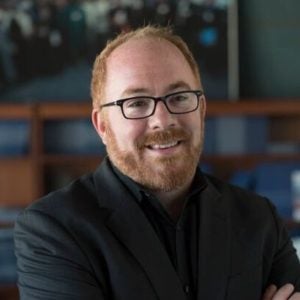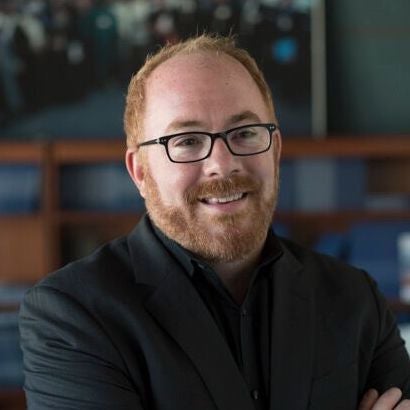 Matthew Kavanagh, PhD, works at the intersection of global health, politics, and law at Georgetown University. A political scientist by training, with a long history of work in global health policy and politics, his research and writing focuses on the political economy of health policy in low- and middle-income countries and the political impact of human and constitutional rights on population health. He is Assistant Professor of Global Health, Visiting Professor of Law, and directs the Global Health Policy & Governance Initiative at the O'Neill Institute for National and Global Health Law. He has done research and policy work in in South Africa, Malawi, Haiti, Lesotho, India, and Thailand and was a visiting researcher at the South African Institute for Advanced Constitutional, Public, Human Rights, and International Law in Johannesburg. Grants for this work have come from the National Science Foundation, U.S. State Department, World Health Organization, amfAR: foundation for AIDS research, and others. Dr. Kavanagh is as a member of the UNAIDS Scientific & Technical Advisory Committee and the council of the American Political Science Association Health Politics and Policy Section. Prior to his academic positions, he led transnational policy efforts at NGOs in the U.S. and Southern Africa focused on HIV and tuberculosis treatment, international trade, and water rights. He has presented his research and analysis before the U.N. Special Rapporteur for the Right to Health, members of the U.S. Senate Foreign Relations Committee, House Ways and Means Committee, and the U.S. Trade Representative. His work has appeared in The Lancet, Foreign Policy, Journal of International Affairs, Studies in Comparative International Development, Health & Human Rights and other leading journals and he have been interviewed in outlets including the New York Times, Wall Street Journal, BBC, and Science on the politics of global health. Kavanagh earned a Ph.D. in political science from the University of Pennsylvania, a certificate in health law from Penn's law school, a Master in Communities and Policy from Harvard University, and a B.A. from Vassar College.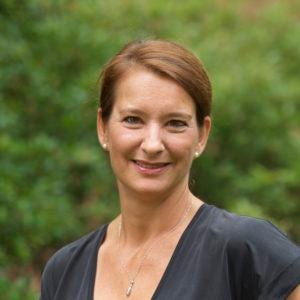 Myriam Vučković is an associate professor in the Department of GlobalHealth at Georgetown University's School of Health. From 2001-2006 and then again from 2009-2012, Dr. Vučković worked for the German development organization GIZ in the field of reproductive health and HIV/AIDS control, at their head office in Germany, as well as for three years in Dar es Salaam, Tanzania. As a former long-time member of the German delegation to the board of the Global Fund to Fight AIDS, Tuberculosis and Malaria (GFATM), Dr. Vučković has gained in-depth knowledge of international partnerships and policies in the field of HIV/AIDS, TB and malaria control. Dr. Vučković regularly teaches several of the department's core courses, including Introduction to Global Health, Maternal and Child Health in Developing Countries, Global Health Promotion and the seniors' DC based global health internships. She is also teaching global health electives on reproductive health, urban health, and gender & health in developing countries. Her research interests include urban health issues, reproductive and maternal health, as well as neglected tropical diseases. Dr. Vučković is a graduate of the University of Kansas (Ph.D., 2001) and the London School of Hygiene and Tropical Medicine (M.Sc.P.H., 2010) and holds further degrees from the University of Wyoming (B.A., 1992) and the Ludwig-Maximilians-University in Munich, Germany (M.A., 1995).
Bernhard Liese is the director of the Master of Science in Global Health program. He has more than 30 years of experience in the field of health and development. His area of concentrations are governance and organization of global health partnerships, particularly disease-related ones, and the effects of globalization on health. Prior to joining Georgetown, Liese had a long career at the World Bank, working in senior policy and management functions including, director of the health services department, senior advisor for human development, operations advisor, and principal tropical disease specialist. He was deeply involved in establishing health lending at the World Bank and also was the organization's representative for several of the large multi-donor global health programs. During a two-year secondment, he worked with UNDP's Global Health Program as senior advisor on HIV/AIDS. Prior to joining the World Bank, Liese worked for several years as health project manager and director of a nursing and midwifery school for the Ministry of Health in Cameroon. Later, he was in charge of the Health Policy Desk in the Federal Ministry of Health in Germany. He holds an M.D. and a D.Sc. from the University of Bonn and an M.P.H. from the Harvard School of Public Health.

Adjunct Faculty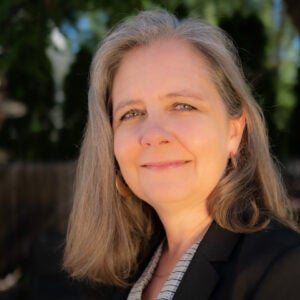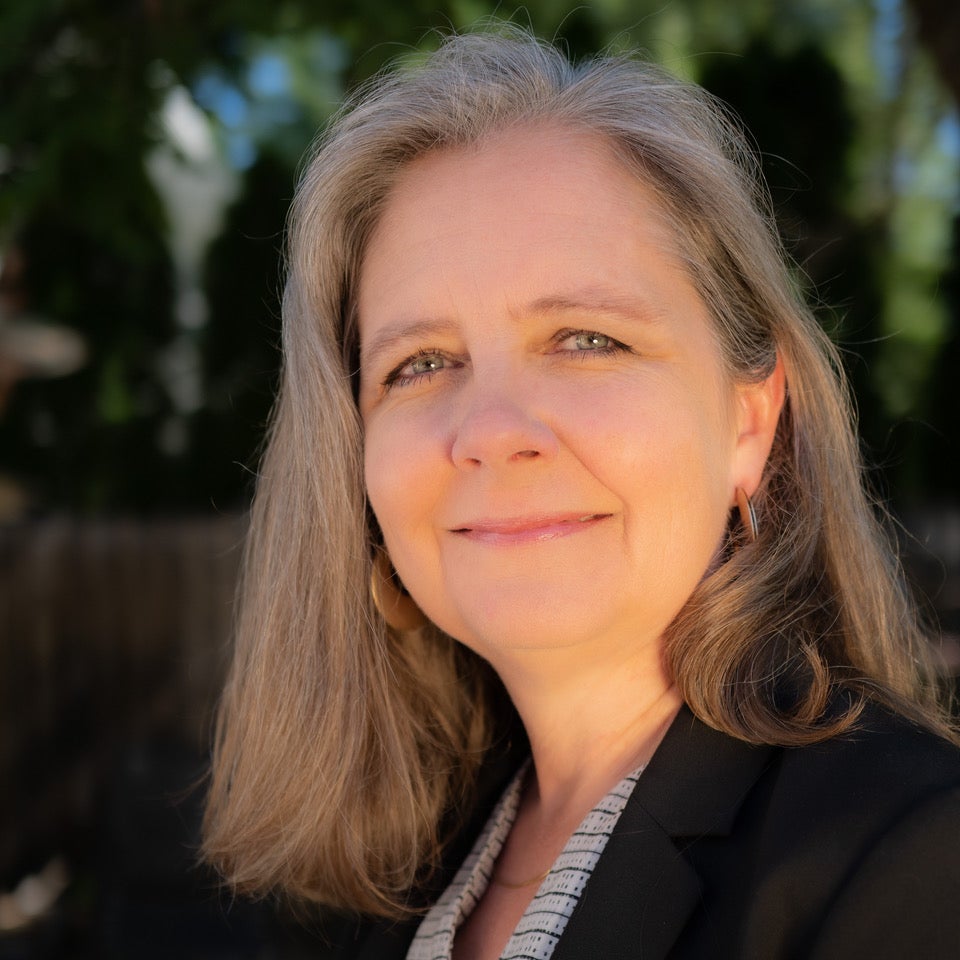 Kerry Bruce is an adjunct professor in the Department of International Health at Georgetown University's School of Nursing & Health Studies, where she currently teaches graduate courses for the M.S. students in quantitative data analysis and monitoring and evaluation. Dr. Bruce is an active practitioner in the field of public health. She is the CEO and Founder of Clear Outcomes, a small woman owned management consulting firm that specializes in monitoring, evaluation and learning. In this role she provides technical leadership in health (HIV, MCH, FP, WASH, TB) and other topic area evaluations. Prior to founding Clear Outcomes, she was the Executive Vice-President for Social Impact Inc, a 200+ person monitoring and evaluation firm in the Washington area. Previously, as the Senior Director for Global Health and Measurement for Pact, she was responsible for a team of 9 technical staff providing support to more than 20 country programs in Africa, Asia and Latin America. Pact's projects focused on HIV, maternal and child health and community health. She also headed the monitoring and evaluation function for the organization. Before joining Pact she was the Country Director for ICAP at Columbia University in Swaziland, directing the implementation of a clinical ART care and treatment program and multiple research projects. Dr. Bruce has lived for more than a two decades in Asia and Africa working in public health. Her courses and research aim to equip students with immediately applicable skills in the field of international health. Dr. Bruce holds a DrPH in Health Policy and Management from the University of North Carolina, an MPH from Johns Hopkins University, and an MA from the University of British Columbia in Geography. She completed her undergraduate work at Pennsylvania State University in International Political Science with a Minor in Chinese language. She speaks Thai and Indonesian with professional proficiency.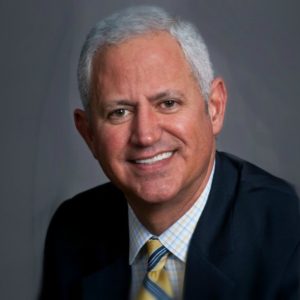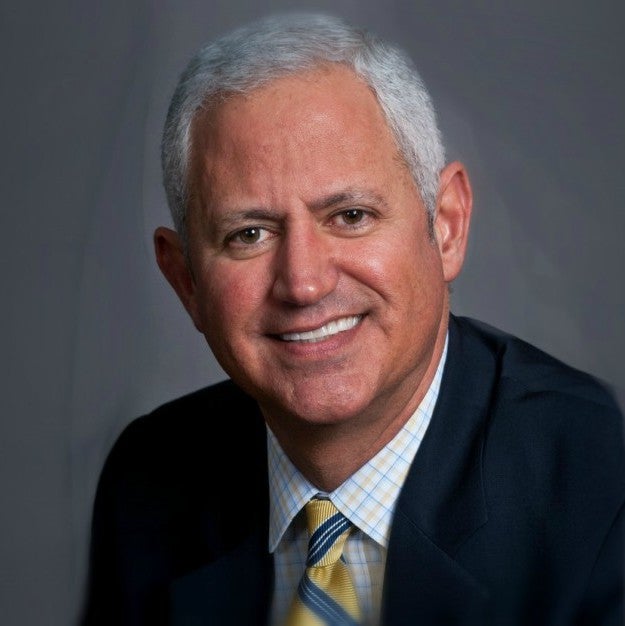 Carlos Carrazana currently serves as interim chief operating officer for The Travel Project, the world's largest suicide prevention and crisis intervention organization. Previously, Dr. Carrazana was the interim chief executive officer for Pact Global, an international development organization working in nearly 40 countries to improve the lives of those who are challenged by poverty and marginalization. He also served as the executive vice president and chief operating officer for Save the Children, where he was charged with setting and executing the strategy for the organization. Before joining Save the Children, Carrazana served as COO of the Elizabeth Glaser Pediatric AIDS Foundation (EGPAF), where he oversaw all operations and business functions. Prior to EGPAF, Carrazana served as vice president of programs for health services and private sector partnerships at Abt Associates. He also worked at Deloitte's emerging markets division as managing director of the Summa Foundation. He began his career at JPMorgan Chase in international banking. Carrazana earned his undergraduate business degree at Bentley University and his MBA from the Kogod School of Business at American University. He also earned a Master of Public Health degree from the University of Miami School of Medicine. Most recently, he was awarded an honorary doctorate degree (Honoris Causa) by American University.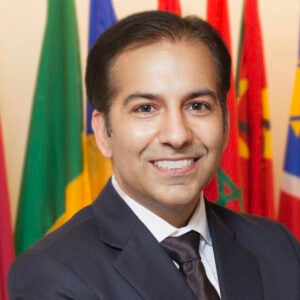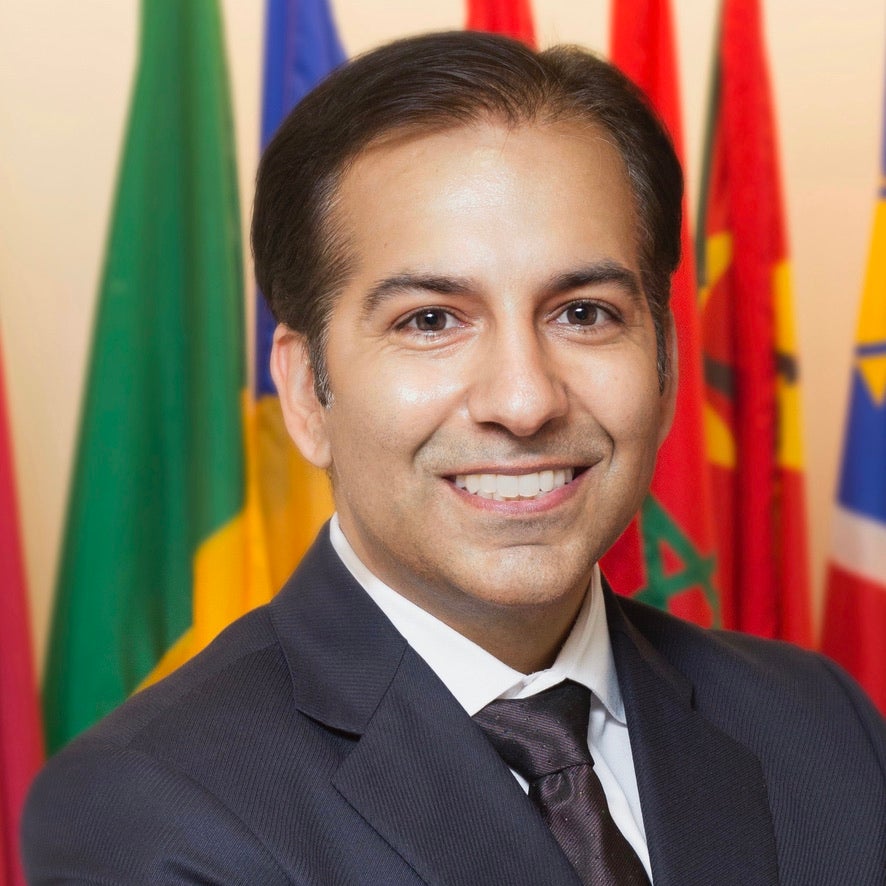 Amit Chandra M.D., M.Sc. is an emergency physician and global health policy specialist. He currently serves as a senior emerging health challenges advisor with the USAID Bureau for Asia. Amit studied economics at McGill University and development studies at the London School of Economics before attending medical school at the Eastern Virginia Medical School. After completing his residency training in New York City, he began his career in global health with a two-year post as clinical faculty at the University of Botswana School of Medicine, where he was promoted to head of emergency medicine. While in Botswana, he coordinated several research projects evaluating the use of mobile technology to deliver health services and education products. He subsequently completed a Fulbright grant-funded project in Rwanda and a two-year fellowship with the Millennium Challenge Corporation as an international health systems specialist. He then spent two years as a health systems consultant with the World Bank where he led a research study on mobile technology innovations in health financing. Amit is a term member of the Council on Foreign Relations and a Fellow of the American College of Emergency Physicians. His current areas of focus include: health systems strengthening, innovative financing, health & climate change, trauma & road safety, and digital health.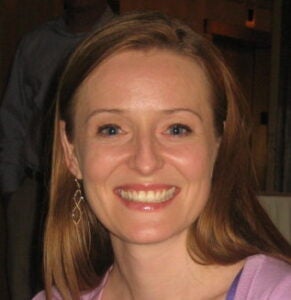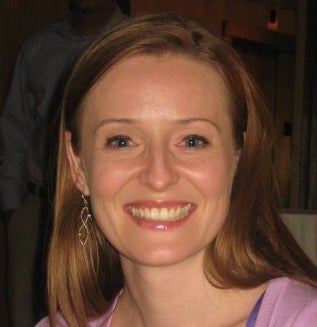 Jacqueline Firth, M.D., M.P.H. is a medical officer in the Division of Prevention, Care and Treatment at the Office of HIV/AIDS in the US Agency for International Development. Since arriving at USAID in August of 2013, she has supported PEPFAR-funded projects related to adult and pediatric HIV care and treatment, PMTCT, and TB/HIV. She spends the majority of her time at USAID working in Africa, supporting partners in Botswana, DRC, Nigeria, South Africa, and Zimbabwe. Her support has led to improved use of data through the implementation of digital health platforms, including Tier.net and CommCare, and more proactive and holistic digital data centers, including Situation Rooms and other data hubs supporting "surge" efforts. Jacquie joined USAID from the Botswana-UPenn Partnership in Gaborone, Botswana, where she was an adult and pediatric TB/HIV specialist, technical advisor to the Botswana Ministry of Health's National TB Program, and an adjunct faculty member at the University of Botswana's School of Medicine. While in Botswana she worked closely with the National TB program on optimizing its use of OpenMRS, and helped to develop a mobile phone application for screening TB contacts for symptoms. She received her BA in History from Georgetown University, and her MD and MPH from Tulane University. She took a year out of her time in New Orleans to live in Tamil Nadu, South India where she did clinical research on HIV in pregnant women and methods of water purification. She completed her combined residency training in Internal Medicine and Pediatrics at Brown University in Rhode Island and continues to do clinical work in Rhode Island and DC on a regular basis.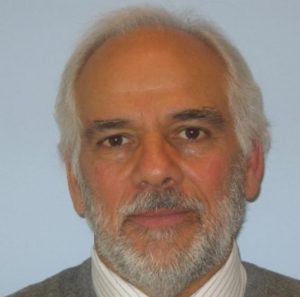 Dr. Galvão's teaching and research themes relate to global changes and health, including sustainable development, environmental health, climate change, and health governance. Currently, he collaborates on sustainable development and environmental health-related projects with the Oswaldo Cruz Foundation (FIOCRUZ) including the FIOCRUZ-NIH research project on Zika Virus Infection, the FIOCRUZ Strategy on Agenda 2030, and other activities of the FIOCRUZ's international agenda. He served for 25 years at the Pan American Health Organization (PAHO), Regional Office of the World Health Organization for the Americas (WHO) as Head of Sustainable Development, Environmental Health, and Health Equity. There, he led resources' mobilization, technical and scientific guidance on sustainable development, environmental health, climate change, urban health, and social determinants. He supervised the organization's high-level advising teams and prepared complex scientific, technical and political documents for the Region of the Americas and Global international health governance process. He contributed to and participated in the process to establish the UN 2030 Agenda and its SDGs, ICPD25, the Rio+20 Summit, and the 2015 UN Summit on Sustainable Development, and the Climate Change COPs. Dr. Galvão holds an M.D. from the Faculty of Medicine of ABC, Sao Paulo, a D.Sc. from the Federal University of Rio de Janeiro, Institute of Public Health, and an M.Sc. from FIOCRUZ.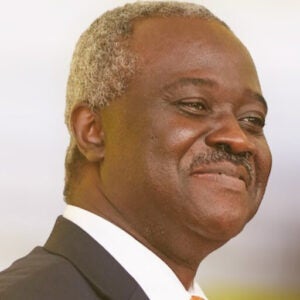 Professor John Gyapong is Visiting Professor to the Global Health Program of Graduate School of Arts and Science of Georgetown University in Washington DC. He is the immediate past Vice Chancellor of the University of Health and Allied Science in Ghana. Prior to this, he was the Pro-Vice Chancellor for Research Innovation and Development and Professor of Epidemiology at the University of Ghana. He is a public health physician and an epidemiologist. His main area of research is infectious disease epidemiology, especially lymphatic filariasis, other neglected tropical diseases (NTDs) and malaria. Professor Gyapong received his basic medical education in Ghana and later pursued a Master of Science in Public Health in Developing Countries, and a PhD in Epidemiology at the London School of Hygiene and Tropical Medicine, University of London, United Kingdom. He practised as a doctor in rural Ghana for nine years. During this period, he worked on the Ghana Vitamin A Supplementation Trials which were conducted by the Navrongo Health Research Centre. He also headed the Paediatric Unit of the Navrongo War Memorial Hospital and occasionally acted as the District Director of Health Services. He was the Director of Research and Development of the Ghana Health Services for 12 years where was responsible for health systems and implementation research. He has coordinated several large-scale field intervention studies in Ghana. He established and managed the Ghana Neglected Diseases Control Programme for eight years. Professor Gyapong has served as chair/member of several WHO NTD Committees. Currently, he is a member of the Scientific and Technical Advisory Committee (STAC) of WHO-TDR. He was also the Representative of the African Ministers of Health/WHO AFRO in the EDCTP General Assembly from 2010 to 2014 and the Ghana Representative in the EDCTP2 General Assembly. He was Vice-Chair of the Scientific Advisory Committee of EDCTP2 from 2016 to 2022 and now Chairs the Scientific Committee of EDCTP3. He serves on several international research review committees and boards. He has over 150 publications in peer-reviewed journals and an edited book on NTDs in Sub-Saharan Africa.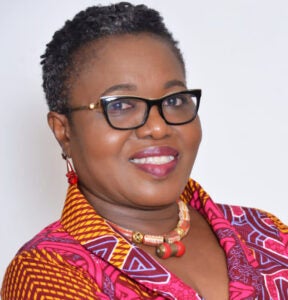 Professor Margaret Gyapong is Visiting Professor to the Global Health Program of Graduate School of Arts and Science of Georgetown University in Washington DC. She is currently a professor in the University of Health and Allied Science in Ghana. A medical Anthropologist by training, Professor Gyapong is Director of the Institute of Health Research (IHR) and Coordinator of the Centre for Health Policy and Implementation Research (CHPIR) at the University of Health and Allied Sciences (UHAS), Ghana. Under her leadership, the center was designated as a WHO/TDR Satellite Training Centre for Implementation Research in 2018. Prior to joining the University of Health and Allied Sciences in 2017, she spent almost 25 years as a researcher in the Ghana Health Service and was foundation Director of the Dodowa Health Research Centre from 2005 to 2016, transforming it from a small research station to an internationally acclaimed research Centre. Her interests are in socio-cultural aspects of tropical diseases, implementation research, Health Systems, maternal and child health. Professor Gyapong is currently a member of the Sight Savers board of trustees (new window), BRCCH Scientific Strategic Advisory Board (new window), the Swiss Tropical and Public Health Institute External Review Board, Global Institute Board for Disease Elimination (new window), Health Campaign Effectiveness Advisory board (new window), WHO Scientific and Technical Advisory Group (STAG) on Neglected tropical diseases (new window), the WHO/AFRO Advisory Committee on Health Research and Development (new window) and advisor on capacity building and training in Malaria for the Harvard TC Chan school of Public Health WHO rethinking malaria program. She has in the recent past been member of the WHO Task force on Malaria Research Capability Strengthening in Africa, Vice chair, WHO/TDR Scientific Advisory Committee on Integrated Community Based Interventions, Co-Chair WHO/TDR Technical Review Group on social Science and Gender, Member Global Technical Strategy on Malaria steering group 2010-2013. In 2017, she was one of 12 women across the world to receive the first Heroines of Health award for her work in drawing attention to the needs of women suffering from the consequences of Neglected tropical Disease. A year later she was profiled in TDR Global for some of her achievements in Implementation Research and work on Neglected tropical diseases. On International Women's Day in March 2021, she was celebrated by WHO/TDR as one of 15 women who champion mentorship and collaboration among scientists tackling infectious diseases in low and middle income countries. In May of the same year she was ranked by the world Scientist and University Ranking 2021-AD Scientific Index 2021 as number 4 in the university of Health and Allied Sciences, number 13 in Ghana and number 550 in Africa. On October 18th 2021 she was adjudged the Most Outstanding Female Scientist by the EDCTP for her contribution, training and mentorship to reducing poverty related diseases. In Academia, Professor Gyapong is full Professor of Applied Health Social Science at UHAS, and adjunct professor of Global Health at Georgetown University. She has 105 publications in peer reviewed journals to her credit.