Program Overview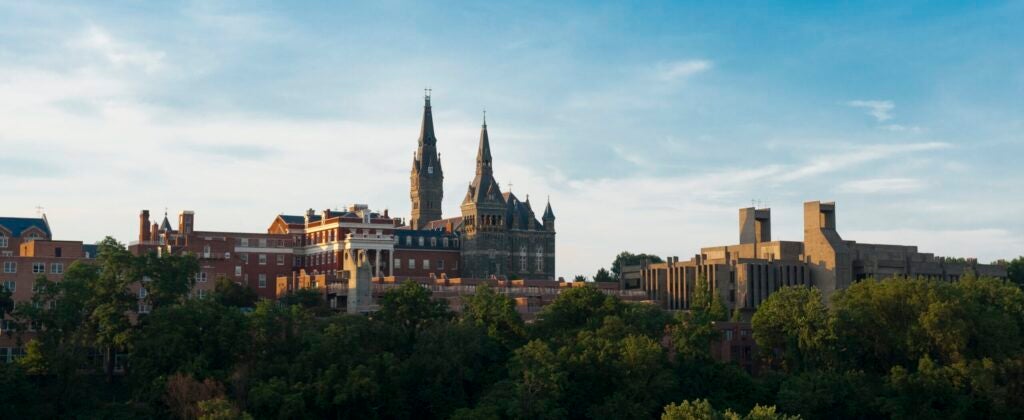 Master of Science in Global Health students are equipped with the necessary skills for positions in global health and development organizations. They are passionate about enhancing the health status of the world's underserved populations.
The Global Health program alumni pursue careers as program managers, policy analysts, researchers, health administrators, or continue onto clinical study or practice. They serve in NGOs, bilateral or multilateral development agencies, government agencies, and consulting organizations.
Neglected tropical disease specialist and former World Bank officer, Bernhard H. Liese, MD, DSc, MPH, is the Director of this university-wide program, which is housed in and administered by the University's Graduate School of Arts & Sciences.
---
Global Health Program Offerings
An innovative and multidisciplinary curriculum with emphases on research, didactic coursework, and particularly, experiential learning.
A small cohort (approximately 25 students).

Regular exposure to global health and development professionals and organizations in Washington, DC.
Core global health courses like epidemiology, biostatistics, qualitative research methods, health economics, and health systems.
Elective areas like disease prevention & control, health finance, urban health, reproductive health, global health policy, etc.
A three-month field placement abroad with a premier health research or policy center in a low- or middle-income country.
---