Field Research Module & Scholarly Paper
The Field Research Module and Scholarly Paper are components in an 8-credit course that students undertake in the Summer or Fall semester. The Field Research Module enables students to apply and integrate classroom experience abroad in a low- or middle-income country, and gain first-hand experience conducting research.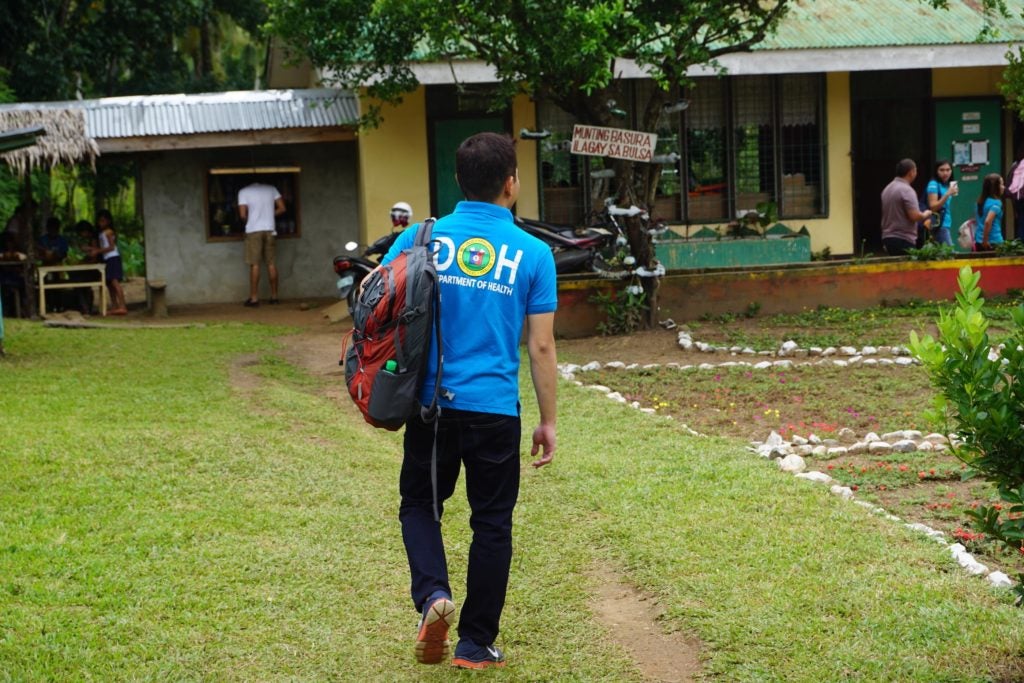 Field Research Module
During the 14-week assignment, students will either undertake field research or analyze secondary data collected by the host institution. The students will be under the direction of local preceptors who are experts in their field of study. As part of their Field Research Module, students will always need appropriate local approvals for all data collection.
Students will develop and refine their advanced research methodologies and incorporate core skills from across the curriculum. Students will be expected to:
learn to conceptualize a viable research topic and design a successful study,
manage data in the field,
analyze their findings and
prepare a scholarly paper.
They will undertake field research at one of the international institutions with which the Department of International Health presently collaborates. Sites include:
Ghana Health Service: the Dodowa Health Research Centre (DHRC), the Kintampo Health Research Centre (KHRC), and the Navrongo Health Research Centre (NHRC)
University of Health & Allied Sciences (UHAS) in Ho, Ghana (listen to an interview with a UHAS preceptor)
The Vector Control Research Centre (VCRC) in Pondicherry, India
The National Institute of Nutrition (NIN) in Hyderabad, India
International Centre for Diarrhoeal Disease Research (icddr,b) in Dhaka, Bangladesh
El Colegio de la Frontera Sur (ECOSUR) in Chiapas, Mexico *Spanish language requirement
Oswaldo Cruz Foundation (Fiocruz) in Rio de Janeiro, Brazil *Portuguese language requirement
World Health Organization – the Western Pacific Regional Office (WPRO) in Manila, Philippines, the Regional Office for South-East Asia (SEARO) in New Delhi, India and the Regional Office for Africa (AFRO) in Brazzaville, Republic of the Congo.
The National Institute for Medical Research (NIMR) headquartered in Dar es Salaam and additional field stations in Tanzania
Non-Governmental Organizations in Southern Africa and South Asia
Scholarly Paper
A critical element of the MSGH program is a Scholarly Paper that enhances the academic field of global health and provides a meaningful contribution to the health status of underserved populations around the world. The topic should be an applied expertise of global health relevance and incorporate core skills from across the curriculum.
Presentations
Students are required to present their research findings to both the host institution as well as to program faculty. For the latter, students may be able to present remotely. Current students are encouraged to attend the presentations, as it will give them a better idea of the prior cohort's research activities.
Non-Service Stipend
All M.S. in Global Health students are provided with $6,000 in the form of a Non-Service Stipend. The Non-Service Stipend helps offset travel, housing, and minor research costs associated with field research (major research costs are handled by the Department).