International Applicants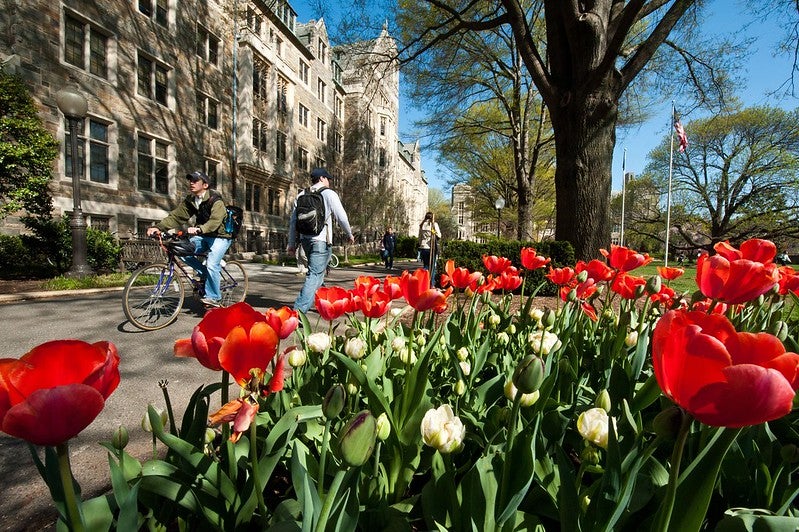 The study and practice of global health requires a diversity of individuals who represent different places and cultures. In engaging with each other, they enhance the education and implementation processes by offering unique perspectives on various issues. Consequently, our program is committed to recruiting international students, since they bring enormous value to the classroom.
We understand that applying for a graduate program abroad can be time- and resource-intensive. Our Department has sought to simplify the process. Please review the following requirements, and feel free to contact us if you have any questions.
Additional Requirements
If you are a non-U.S. citizen or if you are a U.S. citizen who earned their degree beyond the U.S. or Canada, there may be a few additional requirements for applying to the Master of Science in Global Health program at Georgetown University.
If you earned a baccalaureate or graduate degree at an institution located outside the United States or Canada, then we require a course-by-course evaluation conducted by WES. In order to complete this requirement, WES requires official transcript(s) from your prior institution(s). Please contact WES for more information.

Please note that WES evaluations can take up to several weeks to complete. Therefore, we encourage international applicants to allot plenty of time for this task. The WES evaluation must be completed and submitted to Georgetown by the specific application deadline – either Priority (15 January) or Final (1 June).
Georgetown University requires foreign applicants to provide proof of English language proficiency. If you earned a baccalaureate degree from an accredited institution of higher education in which English is the primary language of instruction, then you do not have to take the TOEFL or IELTS.

If you completed some coursework at a university where English is the primary language of instruction, you may need to take the TOEFL or IELTS. Please contact us if you fall within this category.

The minimum TOEFL score is 600 (paper test) or 100 (iBT test). The minimum IELTS score is 7.0.
Please be sure to review the Graduate School Admissions Application Procedures (new window) page and the Application Requirements Checklist (new window).
Standardized knowledge-based examinations, such as the GRE, are not required for the application to the M.S. in Global Health program.
All admitted applicants – regardless of citizenship status – will be automatically considered for partial, merit-based scholarships. There is no separate application for merit-based scholarships.
The program offers several paid Graduate Assistantships (GAships) each year. GAs support faculty research, undergraduate teaching, or program communications for a competitive hourly rate. International students who have placed their deposit and intend to matriculate are eligible to apply for GA positions when they are posted in August.

Student employment opportunities, such as GAships, are one of the very few ways that an individual on a student visa can earn money while studying in the United States.
================
The M.S. in Global Health is not STEM-eligible. However, graduates are eligible for one-year of OPT upon completion of the degree.
International students pursuing the M.S. in Global Health degree on a student visa are required to complete the degree on a full-time track. That said, international students can pursue the field research module in either the Summer term or the (second) Fall semester. It is their choice!
According to University statistics, over 3,500 individuals from 134 countries study, research, and teach at Georgetown. International students, then, form an integral part of our community. Moreover, as the nation's capital and home to hundreds of diplomatic offices and international organizations, foreign citizens are part of the fabric of Washington, DC!
The vast majority of the global health faculty are from countries beyond North America. As a result, they are understanding of the challenges unique to international students. We strive to provide a supportive atmosphere for all of our scholars.