Meghashish Sharma '17
Programme Officer, Health and Wellness Centers at Jhpiego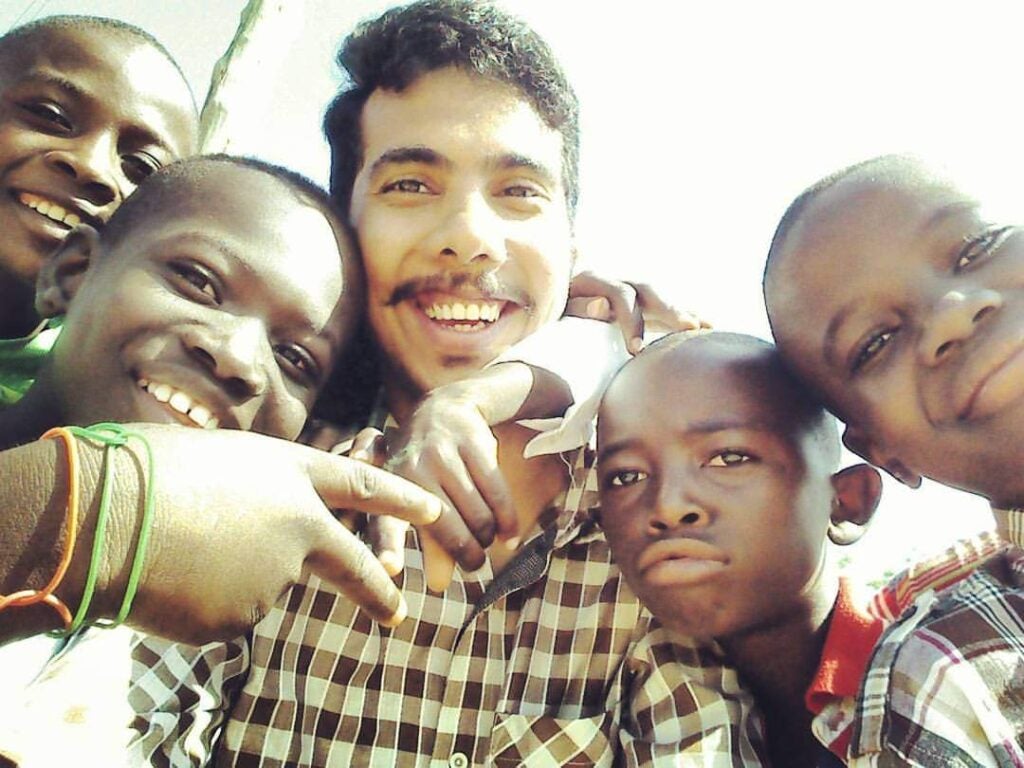 What sparked your interest in Global Health, and how did you hear about the M.S. in Global Health program?
As a dental surgeon, I was trained to serve patients who seek healthcare services owing to various ailments and conditions. During the course of my clinical training there was also an element of public health dentistry wherein treatment and diagnostic sessions were organized for marginalized and distant populations, many of whom were unaware of their unmet oral health care needs. This stark difference of approach was the turning point for me wherein, I sought to amplify my efforts towards the welfare of larger populations.
While exploring various avenues to receive public health training, I came across many programs focusing on the academic aspects of the subject. The MS in Global Health program was the one that I chose to apply to, as it offered a chance to adapt the theoretical aspects of public health into real world scenarios. Further, the program was truly "global" in its faculty, the pedagogy and its connections to the various research sites and preceptors across the globe.
How would you depict the classroom instruction?
Apart from the focus on developing basic research skills which lay the foundation of any public health career, the program also involved understanding the key processes that shape and govern the global health sector. This is further bolstered with knowledge and experience shared by the faculty who have served with various global health agencies including the World Bank, the WHO, and USAID, with careers spanning a few decades and across various geographies.
Where did you complete your field research module and what was your project?
My field research module took me to the West African nation of Ghana. I was stationed at one of the satellite research sites of the Ghana Health Service in the town of Navrongo, near the Ghana- Burkina Faso border.
My project focused on the National Health Insurance Scheme. Specifically, I designed and conducted a qualitative study examining the knowledge, perceptions and attitudes of primary healthcare personnel towards capitation, a provider payment mechanism.
What did you learn from your experience abroad?
My time spent in Ghana was a truly enriching experience. Apart from imbibing the sights and sounds of this beautiful country, a key learning during my time spent there was that it is imperative to fully understand the local context before any public health work is undertaken in an area. Whether it is a research project or the roll out of any healthcare intervention, the success or failure for it depends on its importance, relevance and acceptability in terms of the local context.
How have your Global Health studies and field research informed your current professional pursuits?
Whether it was conducting in-depth interviews in Primary Health Centres of remote Northern Ghana or simply back packing through francophone Burkina Faso, my experiences have sensitized me to differences of culture and regions to better understand human nature. Coupled with the strong research skills and analytical thinking developed through the robust coursework at Georgetown, I have found myself to be adequately equipped to undertake various assignments for academic institutions as well as Government and international Non-Government Agencies.
W​ould you recommend the program? What was special about Washington, D.C.?
Yes, I would recommend the program without any hesitation to all those who seek not only academic training but also a deep dive in to the vast ocean of global health.
Washington D.C. is a center of power and the city houses various agencies including government, INGOs, donors and various other bilateral and multilateral agencies which work directly or indirectly in global health and related fields. This places D.C. as an excellent choice for both budding global health professionals and seasoned veterans of the sector.