Master of Science in Global Health
A World-Class Multidisciplinary Approach to Global Health
Request Information
Advance Your Career at the Intersection of
Research & Experiential Learning
Welcome to Georgetown University's Master of Science in Global Health program, where passion meets purpose in transforming the health status of underserved populations worldwide. Our program adopts a development-oriented, interdisciplinary approach to studying how we can enhance health systems, policy and outcomes in underserved communities.
As a top-ranked university renowned for academic excellence, paired with our commitment to social justice, we are thrilled to offer this unique program that prepares aspiring professionals like you to become skilled practitioners and leaders in health and development organizations.
Application Deadlines
January 15
No application fee if you apply by this date
Priority consideration for admission and scholarship aid
June 1
Final application deadline for Fall 2024 start
Curriculum that Integrates Global Health Sciences and Hands-On Research
We believe that sustainable change begins with a deep understanding of the complex factors influencing global health, and our curriculum (new window) reflects this conviction. You'll gain rigorous academic training through core courses in global health, along with hands-on learning through a 14-week field research experience. Your study will culminate with a scholarly paper that can serve as your portfolio as you join the global health workforce upon graduation.
You can focus on specific areas of interest:
Disease Prevention & Control
Health Financing
Health & Development in Africa (certificate)
Migration & Development (certificate)
Urban Health, Demographics & Reproductive Health
Global Health Governance: Politics, Policy & Institutions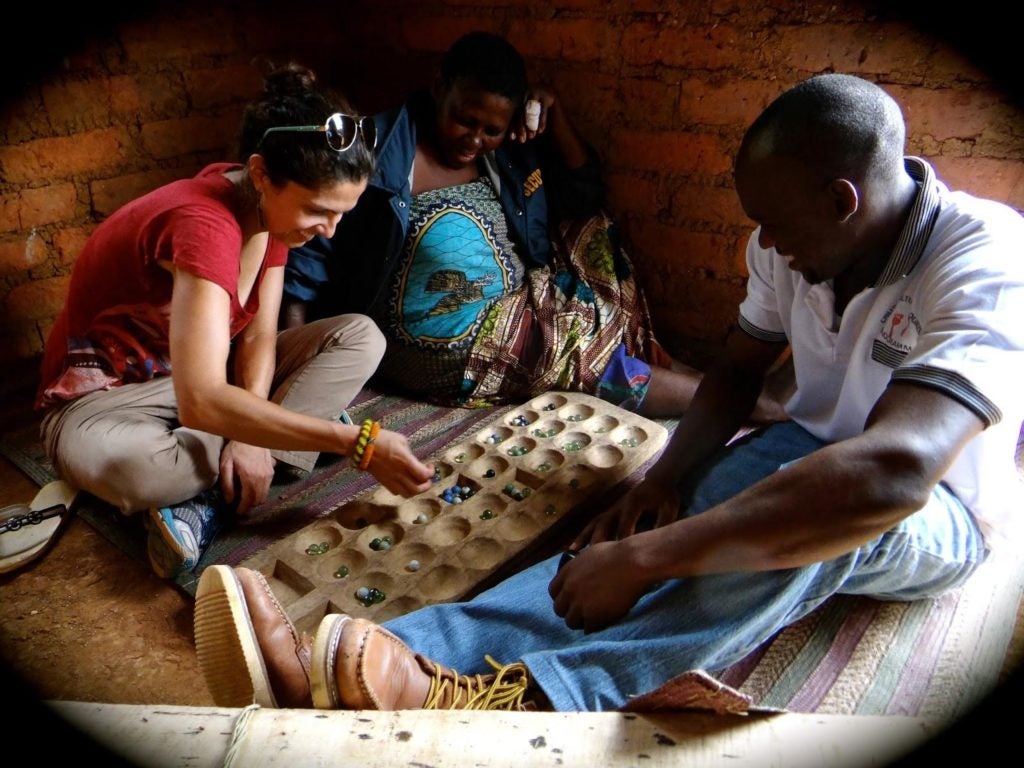 Gain Hands-On Experience
At Georgetown, we believe that true leadership goes beyond theory. That's why our program includes a 14-week international fieldwork requirement, providing you with hands-on learning in first rate policy or research institutions in low and middle income countries. Whether you're conducting research in underserved communities or collaborating with local health organizations, you'll have the chance to apply your knowledge in meaningful ways and develop essential skills for effecting change.
Faculty Who Practice What They Teach
Our faculty are leaders in disciplines spanning the global health field and are committed to interdisciplinary research and mentoring. Their deep professional experience and networks span the globe to enrich their instruction and the perspective they bring to the classroom. As a Global Health student, you will benefit from strong student-faculty relationships, learning through mentorship and research as well as classroom engagement.
John Quattrochi, Sc.D.
Program Director, M.S. in Global Health
Prof. Quattrochi's research interests focus on interventions to improve the well-being of vulnerable populations affected by fragility, conflict, and violence, particularly in the Democratic Republic of Congo. He partners with key international development organizations including the World Bank, United Nations Children's Fund (UNICEF) and Panzi Hospital.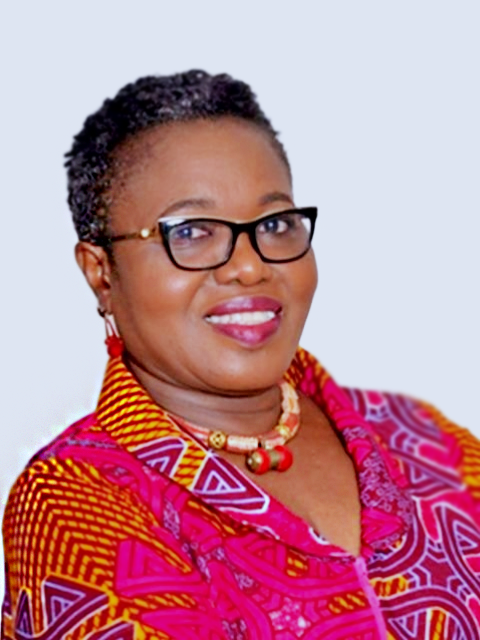 Margaret Gyapong, Ph.D.
Adjunct Professor
Prof. Gyapong's research interests are in socio-cultural aspects of tropical diseases, implementation research, health systems and maternal and child health. In 2021, she was named the Most Outstanding Female Scientist by the European & Developing Countries Clinical Trials Partnership for her contribution, training and mentorship to reducing poverty-related diseases.
What Makes Georgetown Unique
Our students are driven to create meaningful change, and our location in Washington, DC, helps make that possible. As a student at Georgetown, you become part of the Jesuit tradition of working to make the world a better place. Whether you want to effect change on local or international levels, our DC location provides exceptional opportunities to to network with national and international organizations, NGOs and think tanks.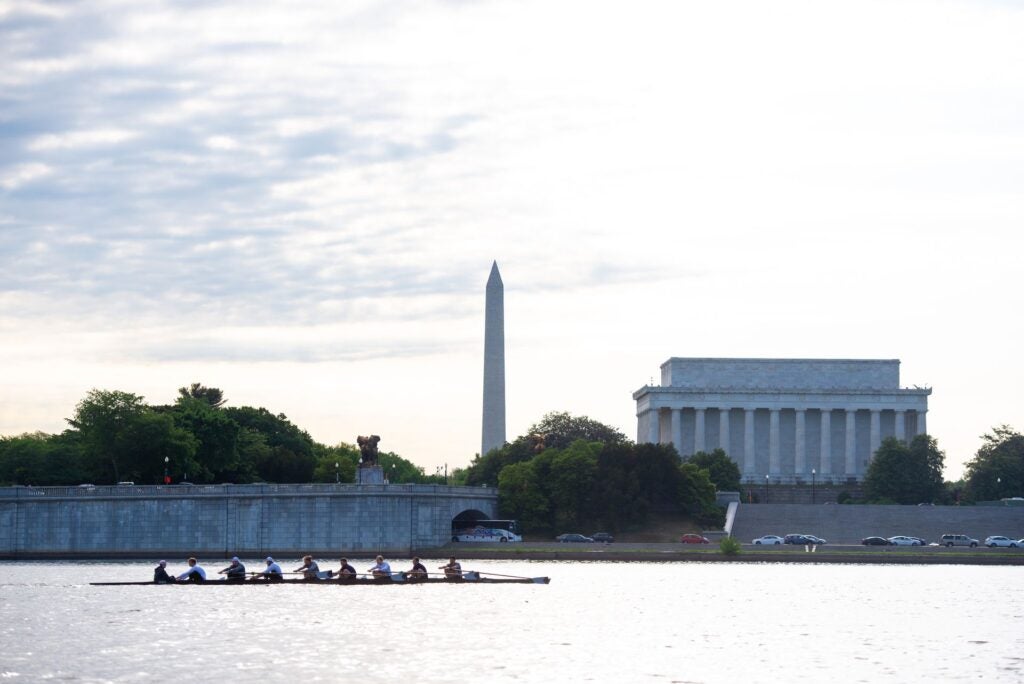 Putting Your Knowledge into Practice
Upon completion of our Master of Science in Global Health program, you'll emerge as a well-rounded professional equipped with the expertise to drive sustainable change and address the complex challenges facing underserved populations. Whether your career path leads you to advocacy, research, policy-making or program management, our program equips you with the tools to make a significant and lasting impact on the world.
Here are examples of where some of our recent graduates are employed:
Policy Analyst, USAID
Monitoring & Evaluation Consultant at the Pan American Health Organization (PAHO)
Program Officer, Health and Wellness Centers at Jhpiego
Data Analyst at the National Center on Addiction and Substance Abuse
Non-Prescription Drug Label Reviewer at the U.S. Food and Drug Administration
Business Development Officer at MCDI
Global Health Research & Policy Analyst at the Fogarty International Center, National Institutes of Health (NIH)
Executive Director, EpiMetrics, Inc.
Physician Assistant Candidate at The University of Texas
Ph.D. candidate in Public Health at The Ohio State University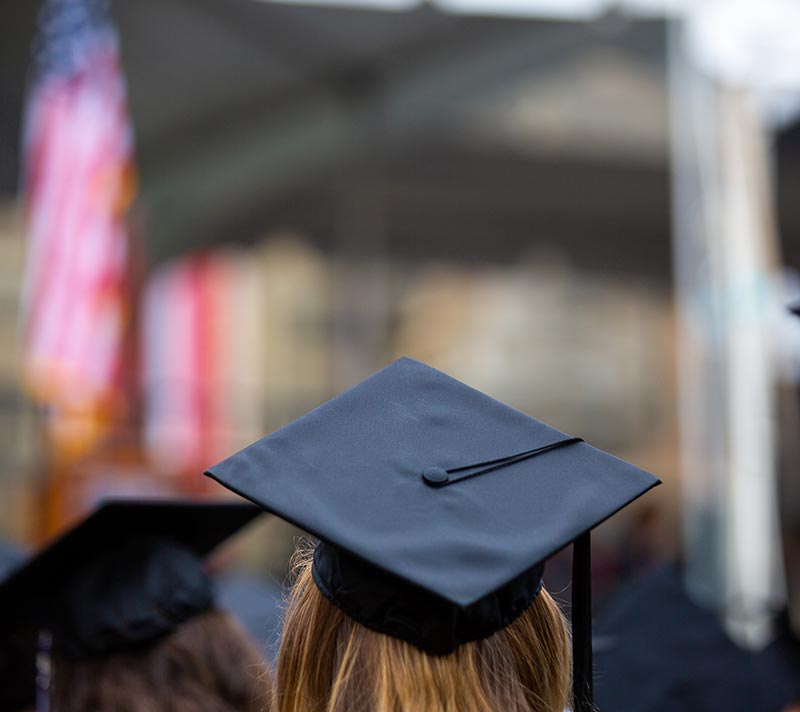 Request Information
Take the first step toward becoming a transformative global health leader and join us in shaping a healthier, more equitable world for all.
Thank you for your interest in our program. Please complete this form and we'll contact you with more information.