Marco Martinez '18
Physician Assistant candidate, University of Texas – Rio Grande Valley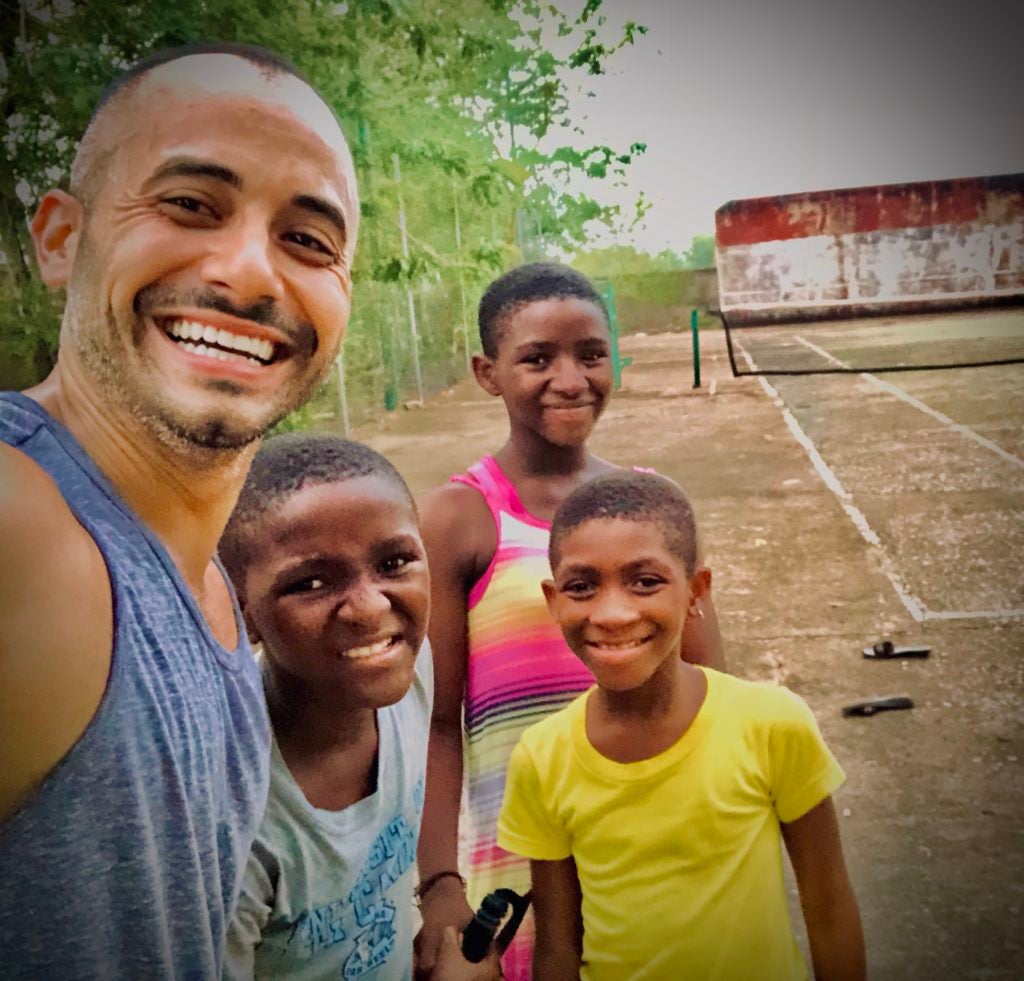 What sparked your interest in global health, and how did you hear about the M.S. in Global Health program?
Prior to joining the M.S. in Global Health program at Georgetown, I was in education for a decade. During my summer vacations, I would travel and volunteer at grass-roots clinics wherever I could. In the span of ten years, I had visited and volunteered in community clinics in almost every Central American country and Mexico, spending most of my time in Guatemala at Primeros Pasos in Quetzaltenango. It was here that I realized how passionate I was about understanding how health equity, health policy, and the practice of medicine functioned in low-income countries.
How would you depict the classroom instruction?
I was continuously blown away by the caliber of professors who were instructing the courses. Having the opportunity to learn from great minds who had worked in the field for many years, sharing their first-hand experiences and how it correlated with the content was surreal. Being at Georgetown was surreal on its own, but having one degree of separation with organizations like The World Bank and The World Health Organization still astounds me to this day.
Where did you complete your field research module and what was your project?
I completed my field research module in Navrongo, Ghana. I spent my time creating, drafting, and finalizing my paper titled 'Knowledge, Attitudes, and Perceptions towards HIV/AIDS Amongst Young Adults Ages 15-24 in the Kassena-Nankana District of the Upper-East Region of Ghana.
What did you learn from your experience abroad?
The task of undertaking a field research project from start to finish in a few short months was definitely a small cliff to climb. Although I felt I was very much prepared to complete my research, a lot of my tasks and responsibilities were delayed either because of scarce resources (mainly internet issues), the geography of my location, or my own lack of proper knowledge of the community I was living in/researching. Acclimating to a completely new culture was initially a small challenge for me, too. I had considered myself a well-traveled individual, but the culture shock I experienced at first took a bit to get used to. From the new foods I was eating to the cultural norms I was experiencing…every day was an adventure. Thankfully, I had a supportive team back at Georgetown and in Navrongo to assist in getting things done with the resources that were available at the time. The big takeaway was to have had a plan of attack for my research, a timeline for when to get tasks done, and to have an idea for a research project in mind prior to my arrival at my research site. Keeping an open mind and being as flexible as possible was what got me through my time in Navrongo.
How have your Global Health studies and field research informed your current professional pursuits?
While I was in Navrongo I was able to shadow one of the lead doctors at the neighboring hospital conveniently located directly next to the Navrongo Health Research Center where I was placed. I could not let an opportunity like that slip through my fingers. I was able to conduct my research in the mornings, and shadow in the afternoons a few times a week. Being able to gain a deeper context on how low-income countries run a hospital, finance the medical system, and practice medicine really played a role in my current career move. At the moment, I am just about to complete my first year as a Physician Assistant (PA) student at The University of Texas – Rio Grande Valley. I look forward to utilizing my knowledge that I gained from my undergrad in International Relations, the knowledge and skills I gained from the M.S. in Global Health program at Georgetown, and my current PA studies to fully engulf myself in medicine and global health in the U.S. and abroad.
W​ould you recommend the program? What was special about Washington, DC?
In short, yes, I would most definitely recommend the program. Aside from the great opportunity to do a field research project abroad, it also fit into my life-schedule (it was a short, sweet, and efficient program). As far as DC, I took advantage of the vibrancy of the city and the multiple options of culturally diverse food in the area. It is most definitely a spot worthy of exploration both for business and pleasure.